Send to Kindle
Last night we attended our fifth CMA Songwriters Series concert at Joe's Pub. We've enjoyed every single one and last night was no exception.
The format was identical to the past ones (at least for the early show). Five Country songwriters, siting side-by-side on the stage, taking turns doing songs of theirs that have been big hits.
Here's what the lineup looked like last night: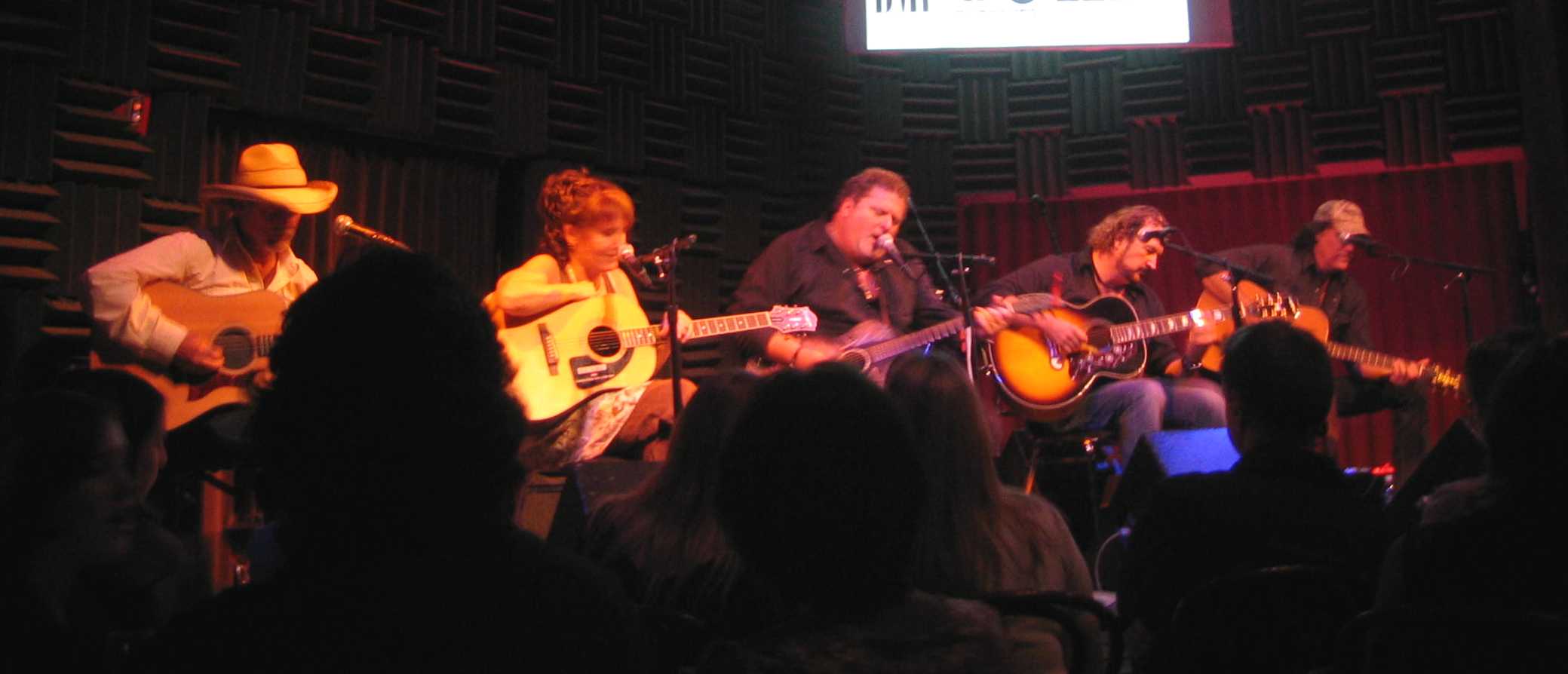 I called out the distinction between the early and late shows even though they are normally identical. Last night, Josh Turner (a major Country star) was joining the set for the later show at 9:30pm. We didn't have the pleasure of seeing him, as we much prefer the early show and he wasn't announced as an addition to the late show until after we had our tickets.
As I've mentioned in the past, the performing abilities of some of the writers don't quite live up to the versions cut by the stars, but we don't mind a bit. Recently, some of that has changed, as the caliber of the perfomances has gotten a bit better (as I reported last time). Last night continued that trend.
From left-to-right on the stage:
Sam and Annie Tate, an award-winning husband-and-wife team. While they performed separate numbers (accompanying each other on their respective guitars, and singing harmony), they often write together. Together, they won the SESAC Songwriters of the Year award.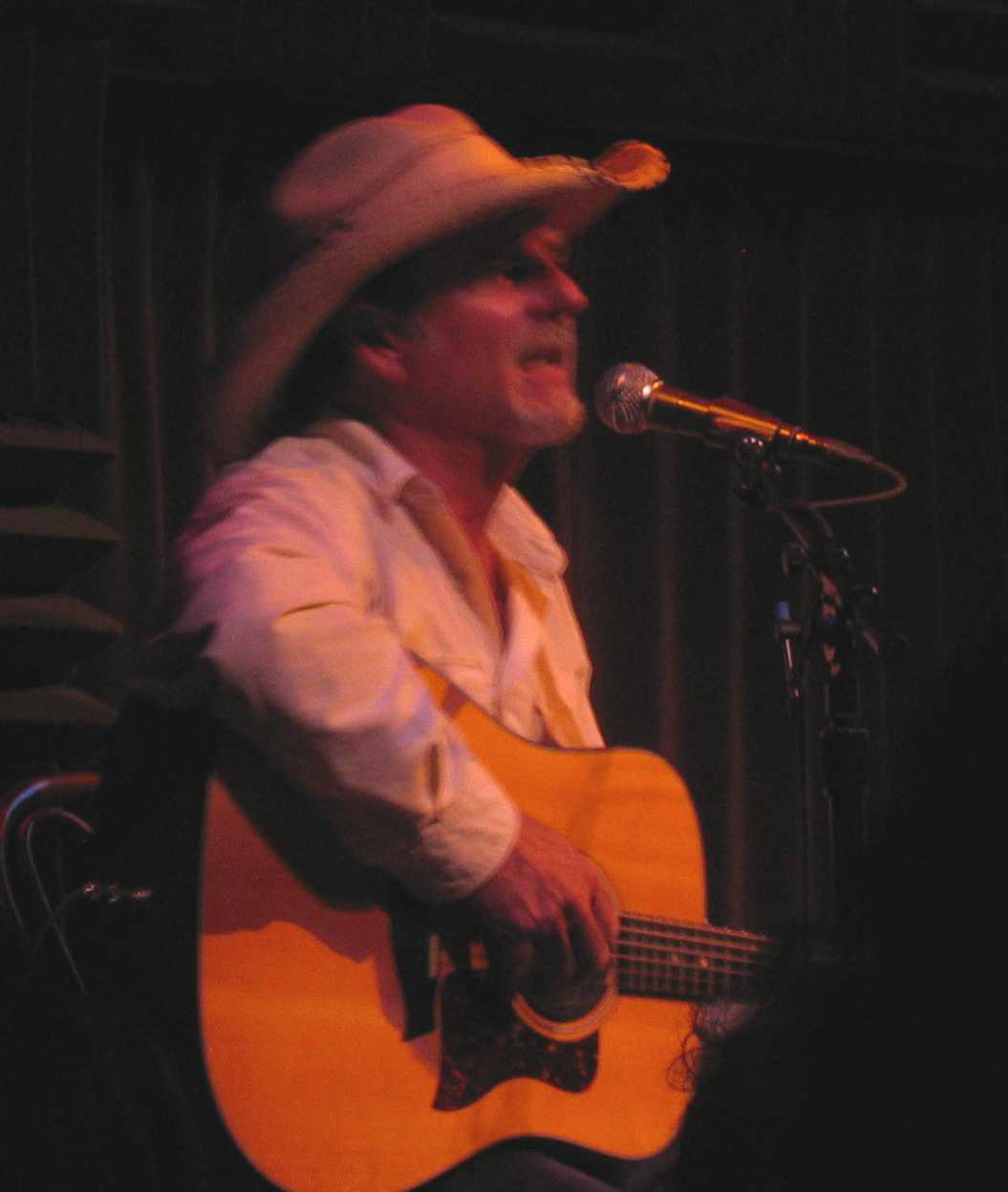 Annie has a MySpace page. Sam sang quite a number of incredible songs, including Going Through Hell, which also won Song of the Year. That was co-written with Annie, as well as Dave Berg, who blew us away at the last CMA Writers Series show. Annie had a bit of a cold, so she didn't take every opportunity that was given to her to perform, but when she did, she was incredible, including singing Somebody, made famous by Reba McEntire.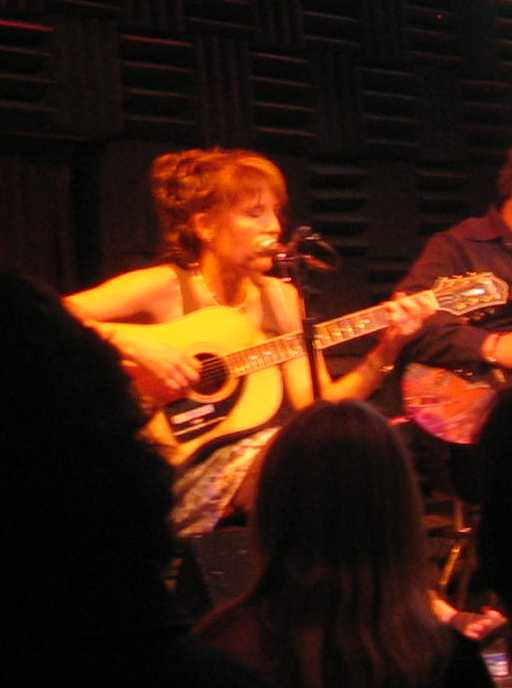 All of the shows come with a good deal of humor. Last night was no exception, and Sam was particularly funny in telling stories leading up to each of his numbers. Annie is very quick witted, and interjected wry remarks into stories told by the others throughout the evening. Sam reminded me a bit of Bill Engvall, both physically, and in his sense of humor. 🙂
Bob DiPiero sat in the middle (as always). He's the leader of this series, and host of each show, in addition to being a regular star performer. He was totally on last night. His selection was the same as it always is, but they are top hits, that the crowd goes nuts singing along with him, so even though he has way more songs he could play, he'd probably be lynched if he dropped any of these favorites. He's in the CMA Songwriters Hall of Fame!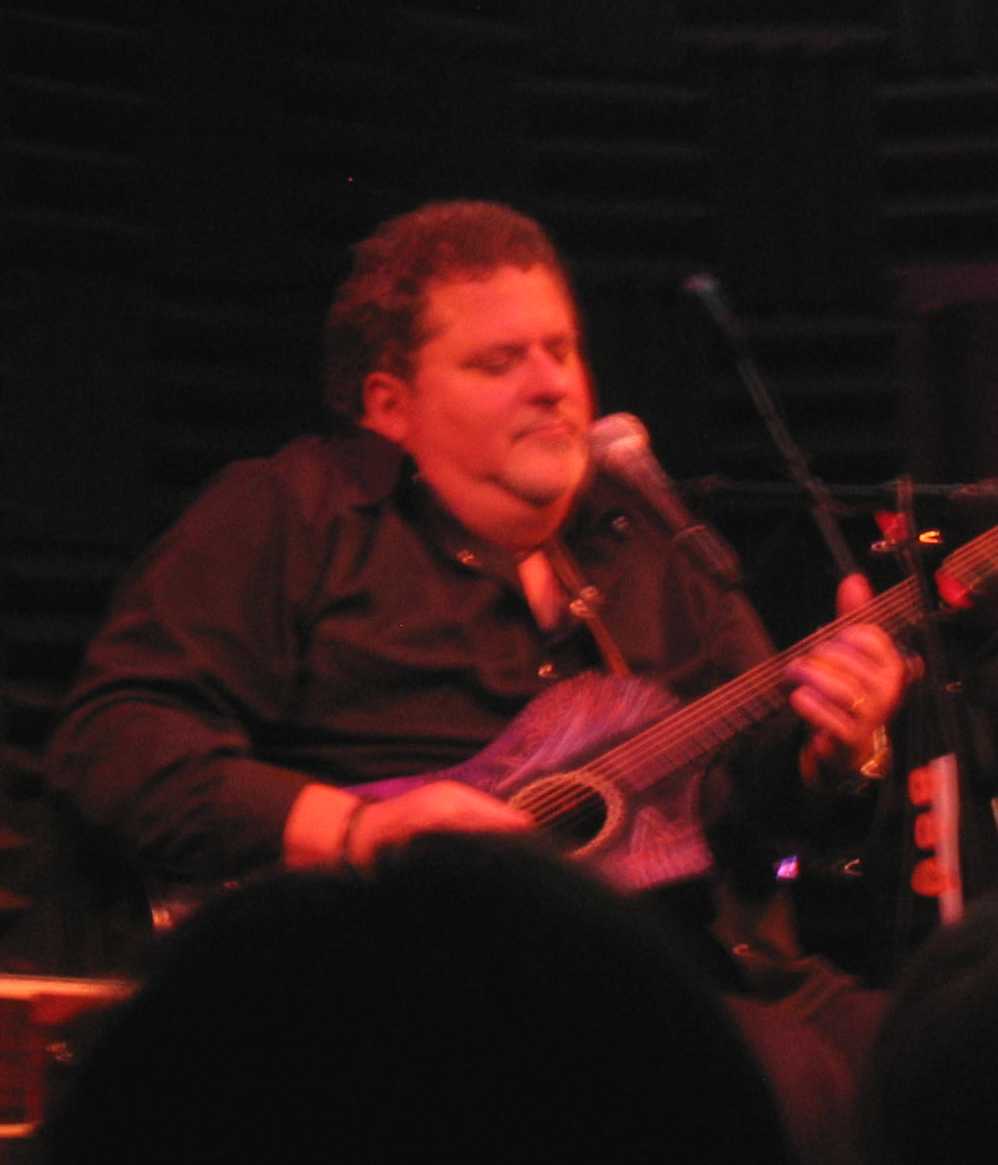 Gary Burr was next. This guy has an excellent voice, and was probably the most talented guitarist of the five last night (though all of them could hold their own). In addition to being a great writer (he too is in the CMS Songwriters Hall of Fame!), an excellent singer and an excellent guitar player, Gary is hysterically funny, and extremely quick as well. He and Bob are very good friends, and they rode each other all night long, keeping the audience in stitches!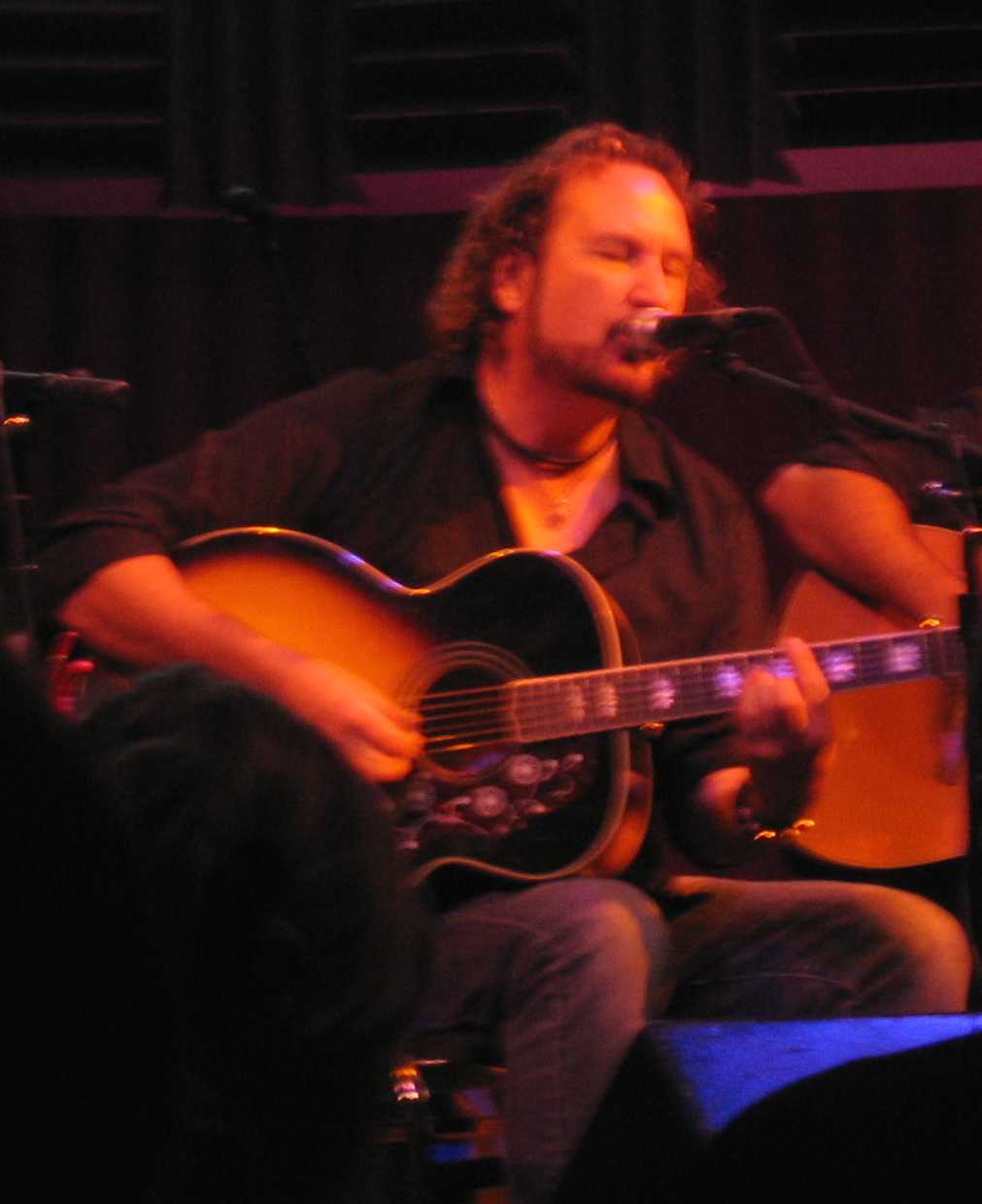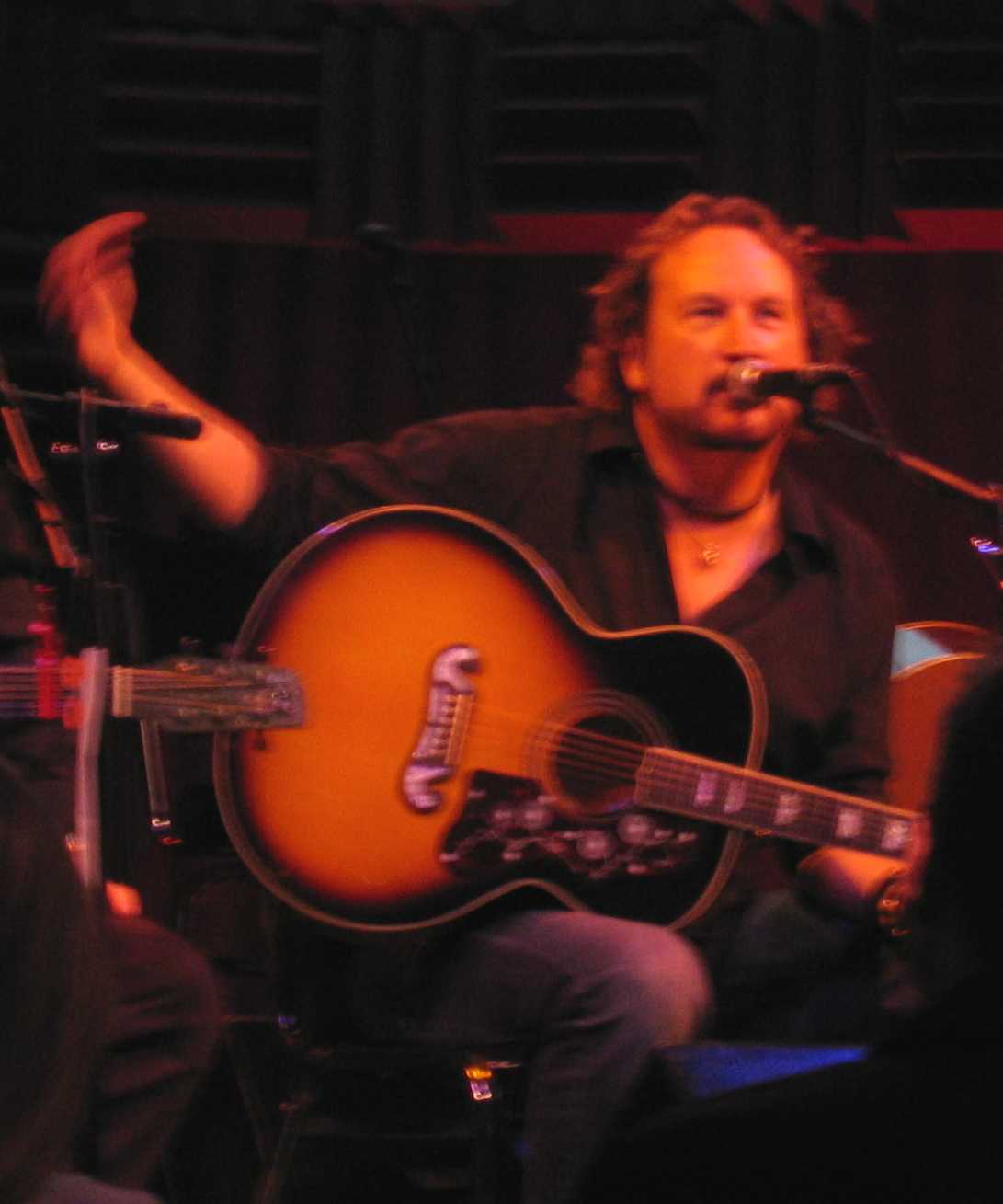 David Lee Murphy was at the rightmost edge of the stage. He too (like Gary) has a superb voice. He also plays the guitar well. He too is quite funny, but significantly lower-key than Gary or Bob. He too is long-time friends with Bob, and they co-write on occasion. He too played hit-after-hit that the crowd sang along with.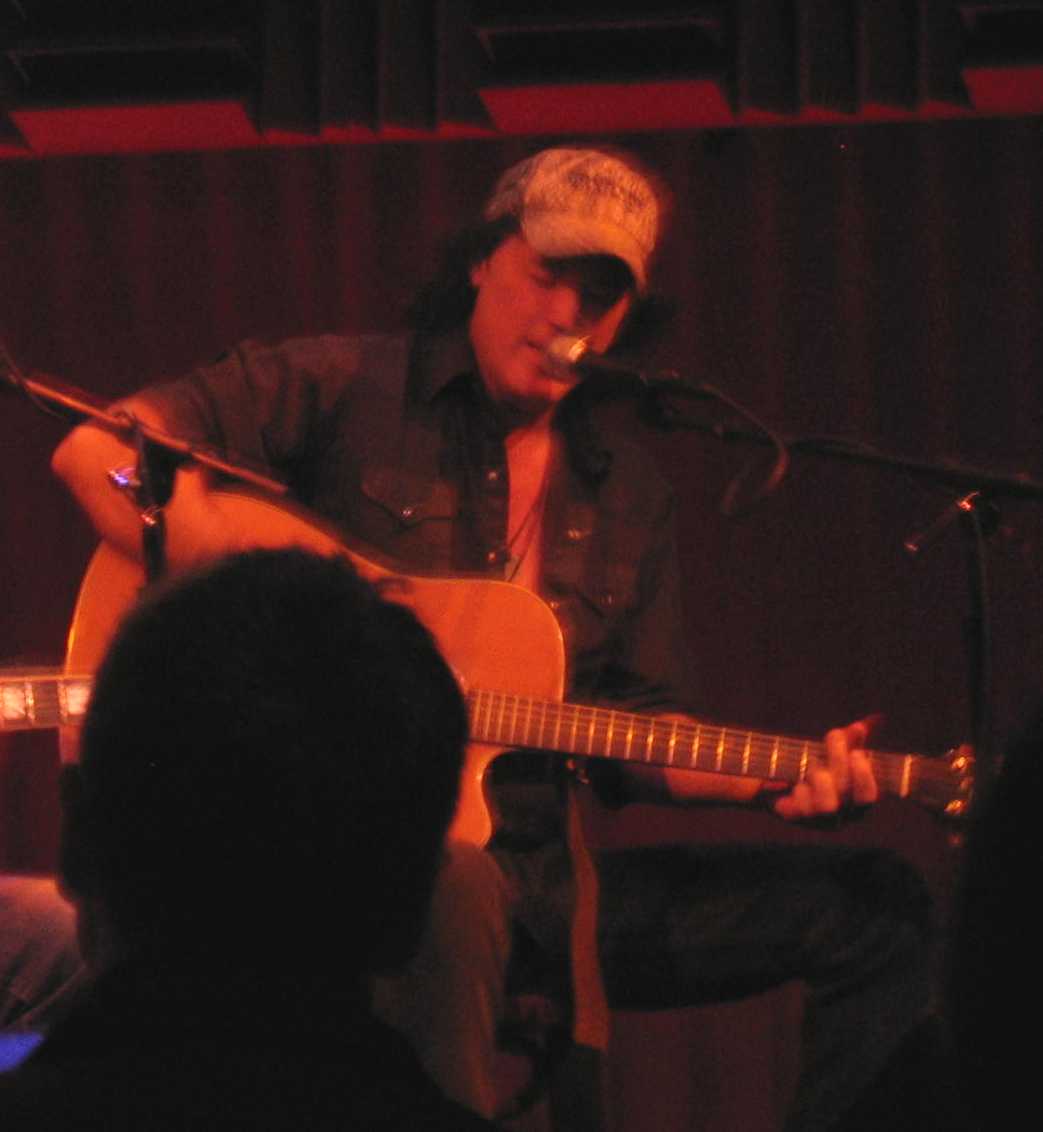 All-in-all, another great night enjoying Country Music in NYC (yes, generally thought of as an oxymoron…). We already have tickets to the next two installments of this series! 🙂