Send to Kindle
Last night we saw Rhonda Vincent and The Rage perform at Birchmere. We've seen them once before at Joe's Pub, and I wrote about it here. I concluded that post with the following paragraph:
We had a great time, and would definitely see her again given the chance. We'd also go back to the 9:30 show if the right performer was there, but we'd be gnashing our teeth all the way. I am grateful that the majority of the shows we have been interested in are the 7-7:30 ones, and I hope that it will continue to be the case.
Well, we did see one more Joe's Pub 9:30 show since, but that was Girlyman, and we would go see them at 2am if that was the only choice. 😉
More important, we also got to fulfill our desire to see Rhonda Vincent and The Rage again. They're simply wonderful. Last night the regular banjo player, Kenny Ingram was back, so we got to enjoy his amazing playing. He's one of the fastest (and cleanest) banjo players we've seen. That said, he outran the rest of the band a couple of times (and they are super fast too), so it wasn't a flawless performance in my opinion.
Rhonda's microphone wasn't right at Joe's, but last night the sound was perfect. She has an exceptional voice and exceptional energy on stage. To repeat what I said in my last post, she's also beautiful, and looks half her actual age.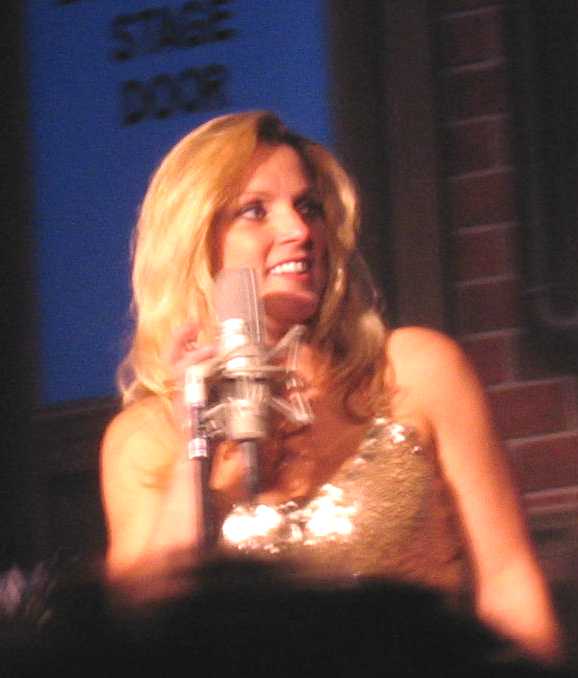 Left to right on the stage:
Kenny Ingram playing banjo. I already mentioned how terrific he is. In addition to playing banjo all night, he played the guitar on one number, and sang only once, in a four-person a capella number.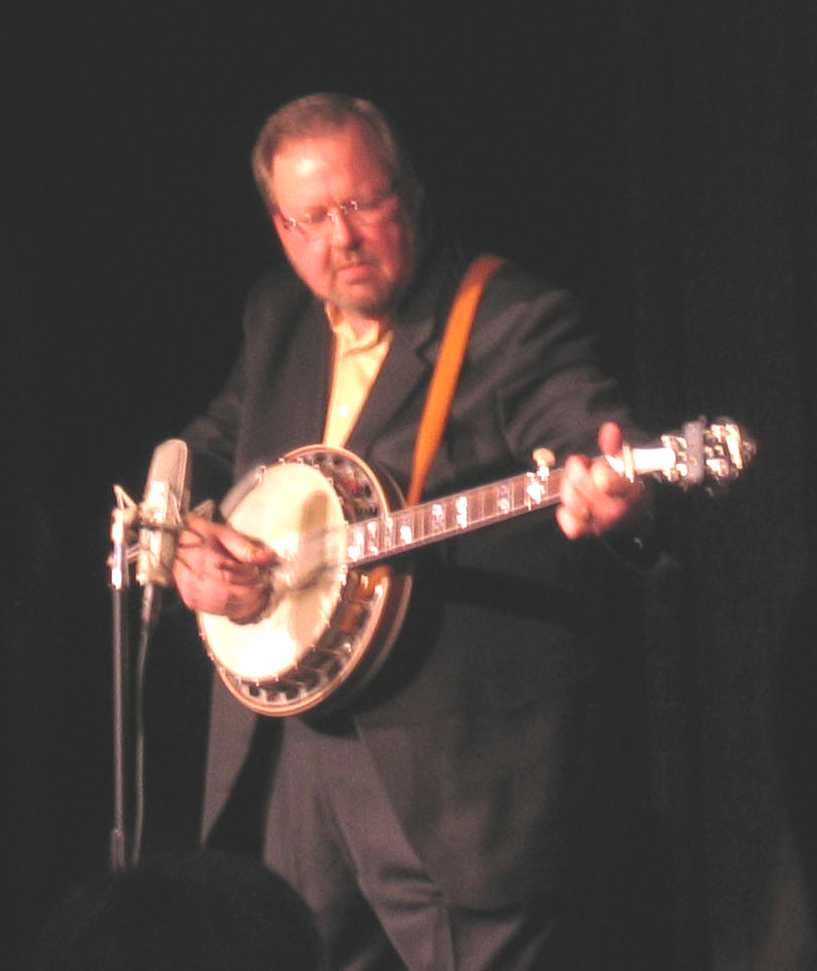 Hunter Berry played the fiddle all night and he's the only one that never sings (though Kenny comes close). He does chat up the crowd and banters with Rhonda a bunch, so you get a good feel for his personality and sense of humor.
I mentioned in my last post that he's an incredible fiddle player. Last night only brought that to the forefront even more. He's definitely up there with my all-time favorites, having seen him twice now. At Joe's, he had to sit all night, coming off an injury. Last night he (and the rest of them) stood the entire night.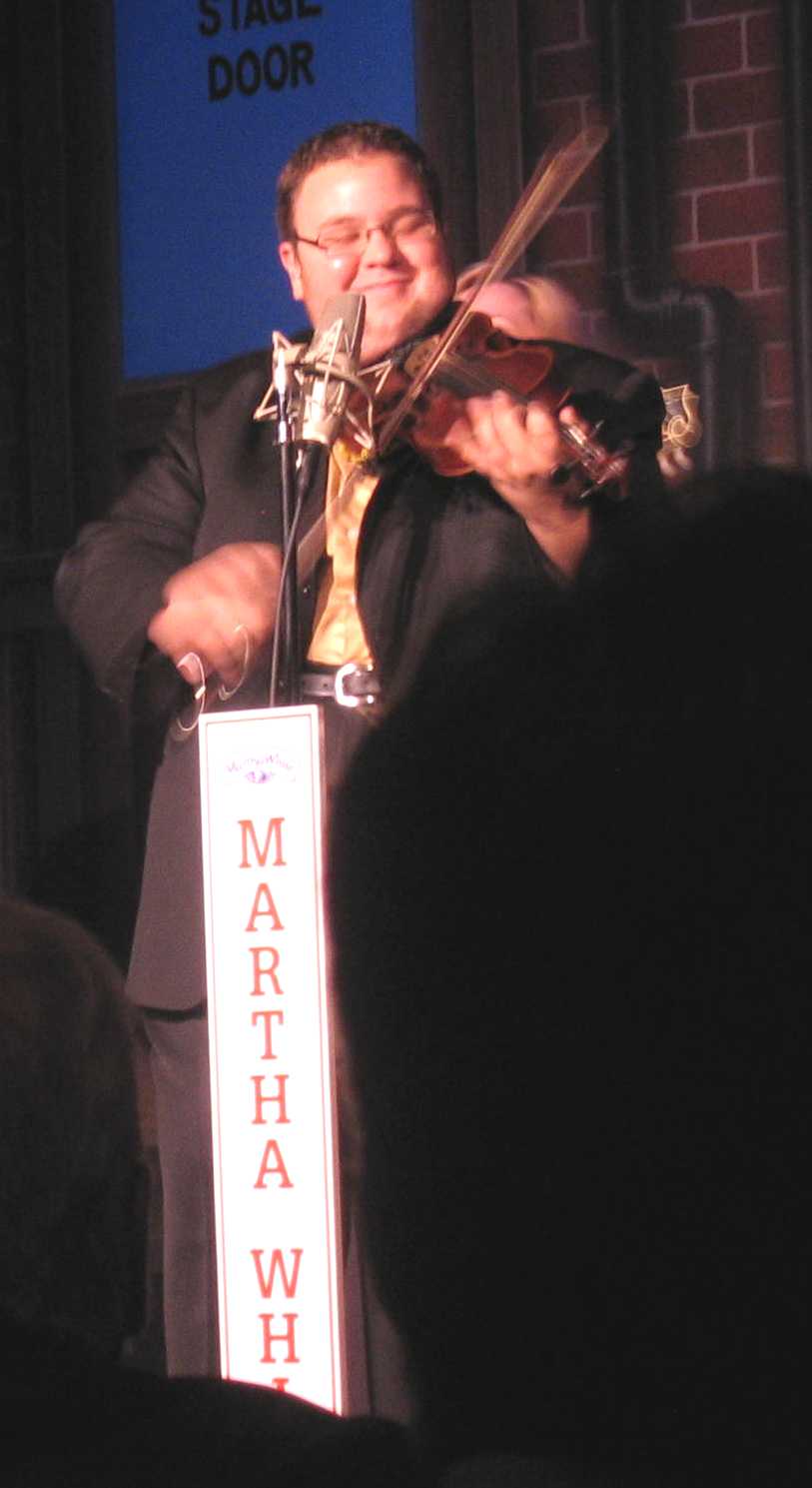 Mickey Harris played the upright bass. He's an excellent upright bass player, with a terrific voice as well. He harmonizes with Rhonda on most songs, but also sang lead on a few numbers from his new CD. He's also a new father, so he had a grin plastered on his face all night that was infectious. On one number he played the mandolin (quite well) accompanying Rhonda without the others.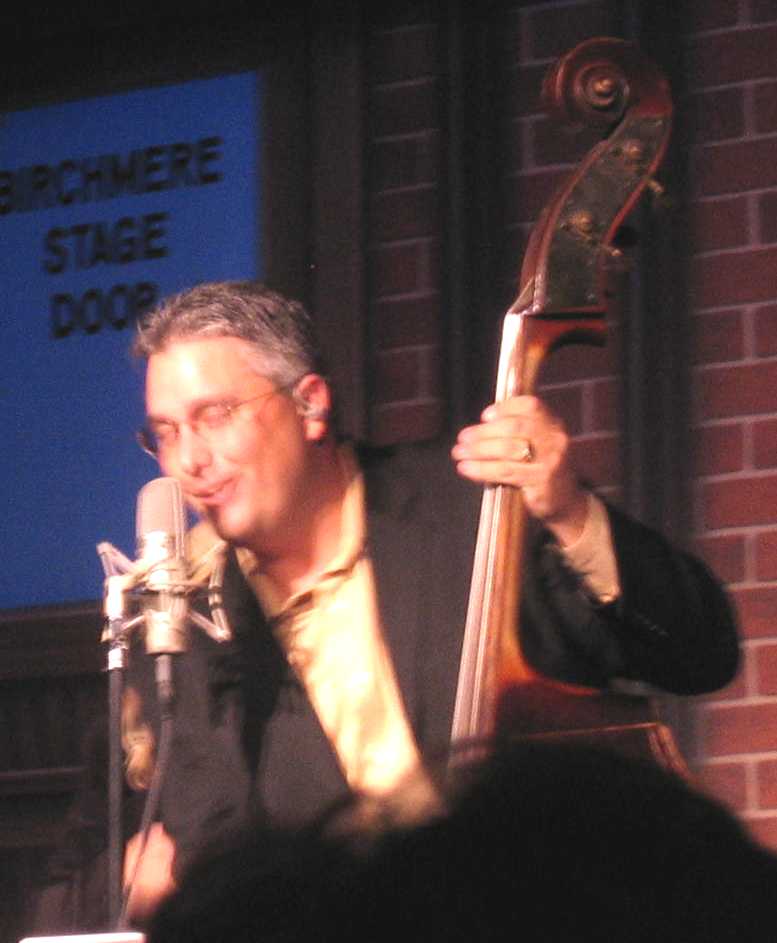 Darrell Webb played the guitar. He's a classic bluegrass flat picker. He's fast and clean. He too (like Mickey) has an excellent voice, and he harmonizes with Rhonda and Mickey on most numbers creating a very nice sound. He too sang lead on a few numbers, which the crowd loved. On two numbers he played the mandolin, one of which highlighted a superb lead mandolin.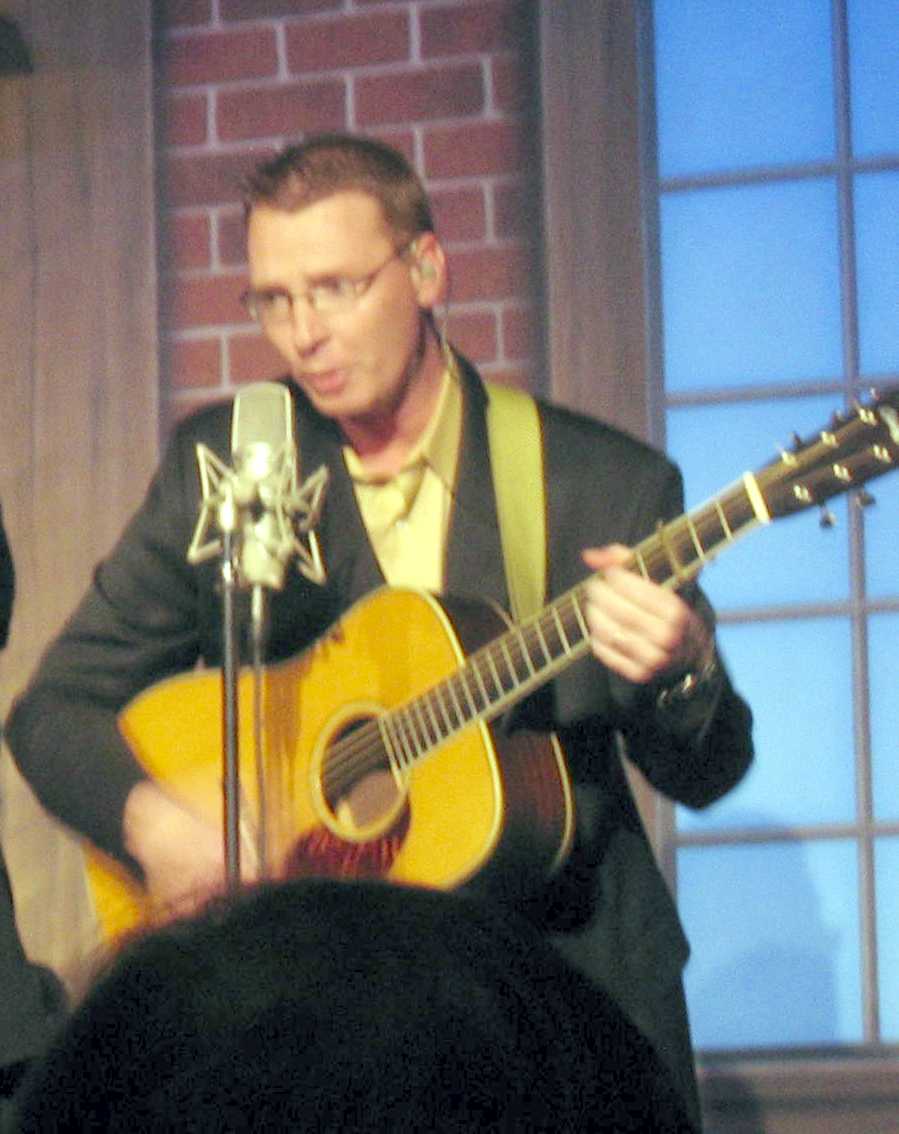 In between them all, center stage, was Rhonda. I've already heaped superlatives on her, all deserved. In addition to her signature mandolin playing (on most songs), she played guitar on a few numbers (at Joe's, she only played the guitar during the encore). She also played the fiddle at least twice. She's really good on the fiddle, but just like the mandolin, she chooses to take a huge back seat to her incredible band, rarely taking a lead. When she does, she nails it, so it would be nice to hear her let loose a bit more often.
I mentioned above that Kenny participated in a four-person a capella number. It was gorgeous. People mailed in requests before the show, and that number was one of them. The four of them (Rhonda, Mickey, Kenny and Darrell) shared one microphone, center stage, and nailed the song.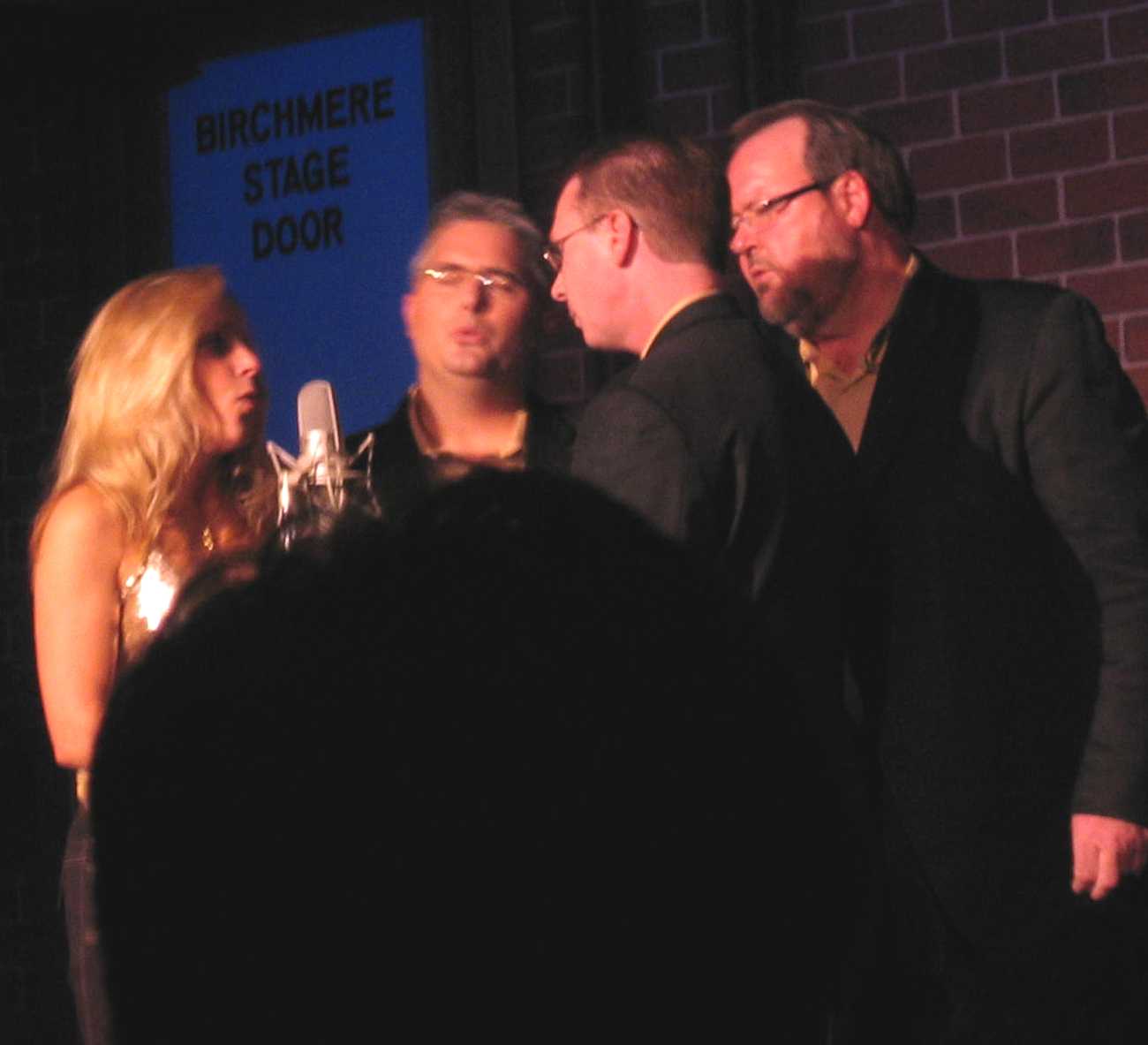 They were on stage for exactly 90 minutes, then said goodnight. After a standing ovation, they played one more song (never leaving the stage). They walked off to another standing ovation.
We knew we would love the show, but I was particularly grateful that the sound system was perfect and that we ended up with a pretty good table (given that we were 24th on line (it's first come first served). We went with five folks from Zope Corporation, so there were seven of us. I suspect we were introducing the other five to their first bluegrass experience, so I can only hope that they enjoyed it 1/2 as much as I did.
The food at Birchmere is always good (classic southern comfort food), and my pulled pork sandwich was as good as it gets! Given that today is a work day, it was very nice to not have an opening act, and for the show to start exactly on time (7:30pm). We were back in the hotel room a few minutes after 10pm. Not too bad!