Send to Kindle
Don McLean is one of the greatest songwriters of modern times. In addition to his songs being recognized as great when they first came out, they remain timeless today.
The only time I saw him perform live was in the 70's at the Bottom Line Cabaret. It was a magical night, one that I can envision as clearly today as I did the next morning. The opportunity to see him perform last night was something both Lois and I looked forward to with tremendous anticipation.
Back then Don appeared solo with an acoustic guitar (and banjo) as his only accompaniment. He needed nothing other than his songs, voice and guitar to captivate.
Last night he proved that this formula is still true, but he's no longer sticking strictly to that format. He had a four-piece band backing him up on roughly 65% of the numbers. They were all top professionals who added value every time they played.
As much as I enjoyed their play, and the fullness of the sound on those songs, for me personally, I still prefer Don all alone. Thankfully, he gave us plenty of that last night as well. Best of both worlds I guess.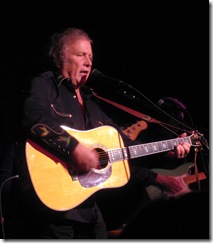 Don continues to create new music, putting out a CD in 2009 (we bought it last night and he signed it after the show).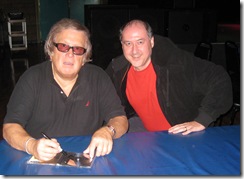 He also sang more covers than I expected, opening the show with two Buddy Holly songs and later playing a Beatles cover and a Jazz number with the word Weekend in the title.
I loved the show. I was pleased and surprised at how much the evening moved Lois. Every song transported her instantly back to her youth. I know the feeling, and it's a great one, so I was glad to share that with her.
Backing him up, left-to-right on the stage:
Tony Migliore on keyboards (grand piano and electric). He was excellent all night. On the Jazz number he was the only person playing as Don just sang.
Jerry Kroon played drums. Superb and tight the entire set. (sorry about the photo, Jerry was obscured by the large cymbal most of the evening.)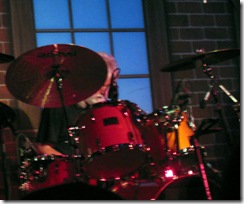 Ralph Childs played the bass and sang harmony on a few numbers. He was superb on the bass all night and sang very well. A real pro. Couldn't find a good link to him, so I linked his name to Don's musicians page. That page also covers Tony and Jerry, but neither of the two guitarists listed there played last night.
Vip Vipperman on electric guitar. Vip played extremely well all night long. He didn't take any long leads, but those that he took were tasteful and interesting. Another complete pro.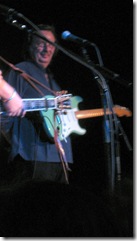 Don didn't talk all that much, but when he did, he was personable and quite funny. I get the sense that he has a slight discomfort communicating with the audience because he understands that he's an icon to most of them, and it's hard to live up to that kind of billing.
He was on stage for 80 minutes before saying goodnight, closing the show with American Pie. After non-stop deafening applause, he came back out and played one of the longest encores I've seen in a while in these smaller venues, about 25 additional minutes!
Birchmere holds 650 people and from what we could see it was completely sold out. In these times, that's a neat trick, and Don was gracious to note that and thank everyone for spending their hard-earned money to come see him. From all of us Don, we were glad to do it! 🙂
We've enjoyed many opening acts the past few years, including some that have become favorites of ours causing us to stalk them now that they headline as well (The Paper Raincoat comes to mind). For the most part, if an opening act is pleasant, I consider it a win.
Last night we saw Kitty Donohoe open for Don McLean. In word, fantastic!
Kitty writes excellent songs (a wide variety). She played an acoustic guitar and cittern (a first for me). She was really good on both. She sings beautifully as well, and is completely captivating when telling stories to the audience.
At intermission, Lois popped out to the Birchmere store and purchased three of Kitty's CDs and got her to sign one. Another one that she played a few songs from was sold out the night before when Kitty performed at the Kennedy Center. We'll download that one and continue following Kitty now that we've discovered her talent!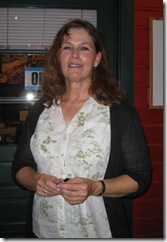 Rounding out our day: we spent most of it with our Leesburg friends, bowling late morning with the boys, lunch with the entire family, and then Lois and I took the three kids to see Astro Boy. A long but terrific day all around.