Send to Kindle
Last night we saw Dave Mason play at Blend in Ridgewood, NJ.
Some things about last night were perfect, others far from it. Since I acquiesced to Lois when similar problems occurred at Canal Room in NYC (covered in this post), I'll do it again, and cover the music (the perfect part!) first, so you can ignore all the peeves later on.
I have loved Dave Mason from the very start (I was a fan of Traffic, as well as the Dave Mason Band, forever). I still actively listen to both bands on my iPod. Lois doesn't know Traffic, and until recently, didn't know Dave Mason well either (though some of his stuff is so famous that she knew it, but didn't know whose song it was).
When I noticed that Dave was playing at Blend (more details on that in the negative section), I played one of his albums for her in the car, so she too was excited to see them last night.
There are five guys in the band. I linked to the band section of the site above, rather than to the home page (which doesn't seem to be particularly up-to-date). You can certainly read the bios on that site better than I can summarize them here, but I want to mention at least something about each member of the band.
In their order on the stage, left-to-right:
Both Johnne and Alex sang incredible harmony with Dave all night. Bill sang on at least one number that I noticed, but certainly not many.
Here are photos of the band, sorry about the quality:
On to the star, Dave Mason himself. I was a tad nervous going in for three reasons:
Would he still have it? (If you recall, I briefly mentioned how awful the Jefferson Starship were in my uber-post on rediscovering live music.)
Would he play the old big hits, or just do new stuff (and if the latter, was his new stuff any good)?
Even if he played the old stuff, and even if he was flawless, would he play them the way I expected to hear them, or would he tinker too much?
I have definitive answers to all of my questions (and perhaps yours) coming up right now! 🙂
Dave Mason is awesome. That answers #1 above. His voice is excellent (as always), and he can hit the full range of notes required to make his hits come alive, which is not unimpressive, since there are some pretty high notes in a number those songs. Whew!
His fingers still fly on the guitar. He doesn't miss any notes, and he's as soulful on some of the leads, while rocking the house down on others. Quiet when appropriate, driving at other times. A master of the guitar. On a number of his big hits, he played a 12-string guitar, and the sound of that is just wonderful as well.
Here's Dave on the 12 string guitar: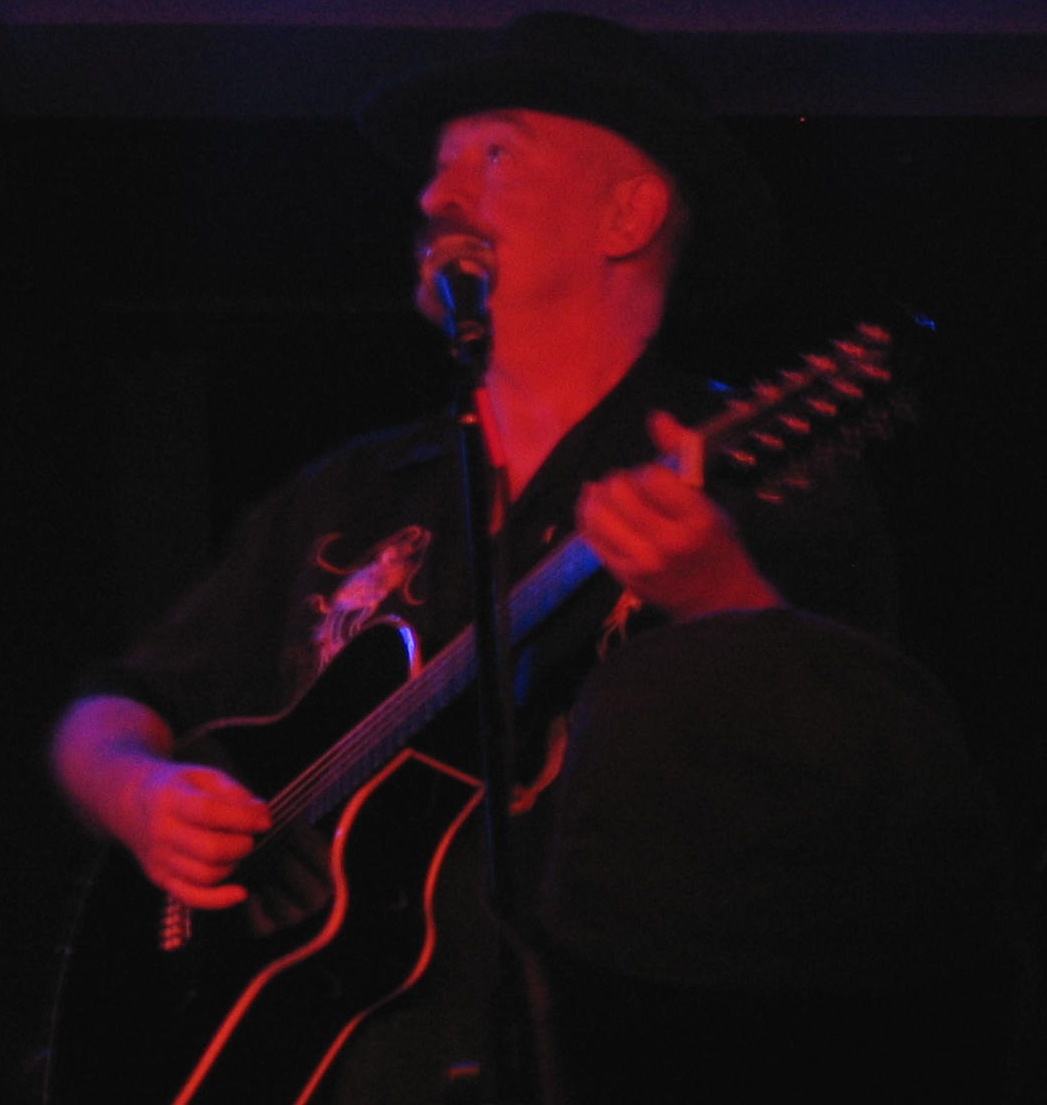 On to #2. The answer is both! He played quite a number of his giant hits, opening the show with World in Changes and Let It Go, Let if Flow. During the night, he also played All Along the Watchtower, Every Woman, We Just Disagree and a couple of other favorites. He also played the title cut from the first Traffic album!
But, I said both above! He also played new tunes that I have never heard. They were awesome! While I would have been wildly disappointed to not hear any of the oldies, I have to admit, if he only played new stuff, and it was as good as the (at least three) numbers that he played last night, I still would have considered the show to be fantastic!
Finally, #3 above. If you watch any TV, you may know the slogan for Simply Orange (it's an orange juice company). Their slogan is: 100% Unfooled Around With! That should be Dave's motto with regard to playing the crowd favorites. He couldn't have delivered better. Whew! 🙂
Dave was inducted into the Rock and Roll Hall of Fame in 2004. That was based on his being part of Traffic. For my money, he could be inducted again, just for good measure, on the basis of his Dave Mason Band work, including his new stuff!
Two of his new numbers were played relatively early in the show, and both were electric numbers. Here's a YouTube video of one of them (from a previous show, well done, but much cooler last night). He only plays a drop of guitar on that number (but still beautifully), and it doesn't stretch his vocal capabilities, but it's such a fun song! The catch-phrase line is: Ain't Your Legs Tired Baby, 'Cause You Keep On Runnin' Through My Mind! 😉
As a group, they are extremely tight. No one ever overwhelms the others and the sound engineer keeps the relative volumes correct throughout. His name is Chris Curtis.
They played for 75 minutes, then left the stage (extremely briefly) for the obligatory encore. When they came back out it was just Dave and Johnne with acoustic guitars only. They played another new number that was gorgeous! Then the entire band rejoined, and they played Dave's money song, Feelin' Alright. They jammed it perfectly with Dave and Johnne playing lead guitars that reminded me of some of the great guitar duels performed by Lynyrd Skynyrd.
Total time on stage was almost exactly 90 minutes. It left me with a strong taste for more, but it was completely satisfying at the same time! Bravo Dave, Johnne, Bill, Alvino and Alex, you were simply awesome!
They're playing on April 4th, 2008 at BB King. I'm only telling you this because I just grabbed two tickets, so I'm no longer worried about him selling out (last night's show was sold out). You are now forewarned that if you don't go see Dave, you're missing out on a great show! 😉
OK, this post is already long, but has only been positive. I have a ton of negative things to say about last night, and it won't be short either, so this post will be horribly long when it's all said and done. Please feel free to stop reading if you only want to bask in the glory that is the Dave Mason Band, as they were truly as good as it gets…
<Rant>
As you already know, last night turned into YAAWTEW (Yet Another All's Well That Ends Well) evening. While I can't complain about the end, and therefore the experience in its entirety, there is plenty to complain about along the way. 🙁
I had never heard of Blend before. They use at least two separate tickets agents, TicketWeb and Ticketmaster. I have accounts with both, and one of them must have shared my email with Blend. I don't mind that. A month ago, I got an email from Blend promoting a specific show. I never heard of the band, and I didn't particularly care to discover them (we have an insane schedule as it stands).
But, I quickly scoured the list of upcoming acts, and noticed that Dave Mason was playing there on March 6th, 2008! Wow, I thought that it would be cool if we could swing it. Unfortunately, at first blush, it wasn't looking all that likely. We were scheduled to be in VA that day. It was also likely that we would be heading home that day, but I couldn't be sure a month in advance, so I sat on the email, but left it visible in my inbox to annoyingly remind me each day.
After two weeks, we were about to leave for VA, and I realized that if we wanted to do it, we could swing it. I asked Lois. As noted above, she wasn't really familiar with Dave's music, but she's a genius, and realized that I was more excited than a casual "Hey, do you want to see some band I used to listen to?"
She encouraged me to get tickets. As I noted in my recent post on Dan Tyminski Band at the Birchmere Theater, I get nervous going to new venues, in particular when they are first-come first-served type of places. If you read that post (or have ever been to a show at Birchmere!), then you know that my fears regarding Birchmere were 100% unfounded, as the place is nearly perfect in all respects!
What's the opposite of Birchmere? Blend! 🙁
We called two weeks in advance, to ask some standard questions (OK, Lois called, at my request, to get my standard questions answered). 😉 She asked if they serve dinner, they said yes. She asked if it was in the room where the show was held, they said yes, but that they also serve dinner in a more formal dining room. Lois asked again (I heard it with my own ears!) whether we could eat in our seats in the theater where the show would be, and again, she was told yes.
She was told that the doors open at 7pm for the show. The rest of the rooms (bar and restaurant) open closer to 4pm I think, so if we showed up really early, we could eat first I think. But, we were planning on leaving from Zope, so we would be driving straight from VA, and likely getting there at around 6:30pm.
For many reasons, we decided to leave on Wed from VA and head home. We got out later than we had planned, and arrived home at 10pm. We worked all day and left for the show at around 5:45pm. We got to Blend at 6:25. I dropped Lois at the door so that she could pick up our tickets (they were held at Will Call) and get on line for the 7pm opening.
After circling to find parking, I walked in the front door at 6:35. Lois was nowhere to be found. I had to wait for a number of people to be seated in the restaurant (including Jay Gold, if you know who that is!). Then I got to ask about Lois. They had no idea who I was talking about, but told me I was welcome to walk around and look for her…
I did, and I spotted her in the restaurant sitting alone at a table. I was surprised, to say the least. She told me that they informed her at the door that they would not be serving in the show room. It was now 6:45. We were more interested in good seats than in dinner, but I was pretty hungry nonetheless. When the waitress came by to ask if we wanted drinks, we told her that we were still trying to decide what to do.
We made one mistake which I am truly sorry for, and that is that we stood the entire time. While we weren't directly in anyone's way, the mere fact that we didn't sit at our table was already a distraction to the rest of the diners. It also caused more of the staff to pay attention to us (which part of the reason why we didn't sit).
Another hostess came over to ask what the problem was. We explained, and she asked "Who told you that they would serve dinner downstairs?". Huh? So, either we're liars, or you're going to spank the person who gave us the bad information? Either way, you aren't close to solving the problem. We explained our situation again, and she said she needed to check further and left.
A minute later, the manager came by. We explained (again). He said "Of course they are serving dinner downstairs, you're welcome to just eat there!". Lois was satisfied, but I said "Great, but that's not what the hostess said." Oh oh. You could see him turn white as a ghost, and he immediately backtracked and said "Uh, wait, let me check."
He left, and Lois left with him. A few minutes later, a woman named Lori (sp?) came over to talk to me. She was marginally prickly, but I could understand, as we were borderline causing a scene (just from the traffic at our table). I explained our situation (again). She said that there was no food being served downstairs, but that occasionally, they do, when there is no separate seating and standing areas.
I told her that we called and asked specifically for this show and were told that they would be serving. Clearly, she thought I was lying. Again, wonderful customer service. Now it got weird…
I told her that all we cared about was getting good seats downstairs. I told her that my wife wasn't really that hungry, and that she was willing to wait on the line for the doors to open at 7pm, and that I would order and eat here at the table, problem solved!
Amazingly, she says to me "What makes you think the doors open at 7pm? The doors open whenever the artist, in this case Dave, is in the mood to play!" Huh? Did the person we called also get that part wrong? Are the show times as listed on the site just guesses? If the artist wants to start playing at 6:30pm is that OK too, or just late starts are acceptable? This was getting surreal.
At that moment, Lois returned, in a reasonable huff. That was unfortunate, because Lori clearly had a hair trigger as well, and Lois was as close to that mood as possible. She told me to go with her, that indeed they were serving food downstairs. Lori lost her cool. She said "Maam, I'm the owner, and I'm telling you that they aren't serving food downstairs!". Lois said "I was just down there, and people are eating, and the bartender told me that I was welcome to come in and order!"
The fireworks started for real now. Lori called someone else over and told them to go downstairs and make sure the door was locked! Very nice touch! She then explained that the food was being served to the band, not the public. When Lois again said that the bartender told her she could come and eat, Lori said that we were welcome to eat standing at the bar, but not until the doors opened for the public, which would be very uncomfortable.
When she saw how amazed we were to be treated this way (by an owner no less!), she offered to refund our money. We politely declined. We walked out of the restaurant, and went around the corner to a Quiznos. This was my first time in one, and I had a very nice Mesquite Chicken sandwich on toasted whole wheat. We were back in the place by 7:05pm!
We went downstairs to pick up our tickets. There were already roughly 20 people ahead of us crowding the door (which was indeed locked!). We were given green paper wristbands, signifying that we had seats (not specific ones, just that we were allowed to sit in a chair). Standing room only people had orange paper wristbands. We were crowded in like cattle, in a tiny area, waiting for the doors to open. People were piling down the stairs to get on the line. This couldn't end well…
It got extremely hot down there. Lori showed up and announced that she would turn off the heat, and I think she did, but it didn't get cool, it just stopped getting hotter. The doors didn't open until nearly 7:35pm.
When we walked in, we saw that there were roughly eight or nine rows of chairs tightly packed together, and then open space from the last row to the door. We could have gotten aisle seats in the first few rows, but I grabbed two seats in the fourth row, dead center. So far, so good. The seats were hard plastic, and were reasonably uncomfortable to sit on for hours, but that was hardly the low point in the evening.
The temperature in the room was close to absolute zero! While I only had a T-Shirt on, I also (cleverly) declined to check my coat in the sauna area, so I was able to get comfortable quickly. A number of people commented to me that I was indeed a very smart guy to bring a parka-like coat to the show. 😉 Over the course of the evening, it got marginally warmer. I never took my coat off, but during the encore, I was mildly on the warm side…
So, I was prepared for the show to start late, after all, nothing in this place was as advertised, so why would I expect 8pm to be a firm time. A little to my surprise, someone came on the stage at 8:09, perhaps to announce Dave?
Nope. The person came on to announce an unlisted warm-up group. Well, group is a stretch. Two people, both locals that play in the upstairs bar at least twice a month. Nikki Armstrong and Dave Fields. Nikki is a blues singer, and Dave is blues singer/guitarist/producer.
Dave's guitar (an acoustic one) wasn't mic'ed correctly, so that delayed the show. While they were trying to sort that out, Nikki was freezing on the stage, and she was wearing a coat! They gave up (thankfully, reasonably quickly) and Dave switched to an electric guitar, which worked.
As I've mentioned before, not communicating effective and correctly with your customers is not a great strategy. These people were not listed on the site. Aside from the surprise angle, their music wasn't a great match for an act like Dave either.
They played six songs. Most of the people that were seated were polite. We were quiet during the songs, and clapped after each one. The people who were standing completely ignored Nikki and Dave. They couldn't have talked louder if you egged them on to try. Honestly, I can't even blame them. No one came to see them, and there was nothing about their music which was compelling enough to grab our attention.
Basically, they have some talent (certainly tons more than I have, so who am I to talk?). But, they are more like a lounge act (in my opinion), that is expected to be there in the background, for some people to focus on a bit here and a bit there, but for others to continue to converse while the background music fills the room.
Dave plays the guitar respectably, but considering the string of simply amazing guitarists that we've seen in the past six months (Bill Cooley, Joe Don Rooney, Keith Urban, Andy McKee, Antoine Dufour, Craig D'Andrea, etc. – all linked in the tags section of the post), it was a disappointment.
In general, it was a time-waster and a disappointment. Of course, at that point, we were wondering whether this was just par for the course for Blend, and whether we should have taken the refund. The show was sold out, so offering us the refund wasn't all that generous (it certainly was offered with derision, not apology), because Lori could have sold those tickets five seconds later.
They left the stage at 8:45pm. I assumed that Dave would be on at 9pm. All of the equipment was already fully set up. Wrong again. They came on the stage at 9:12pm.
You already know that from that second onwards, it was a perfect evening. Of course, we didn't get home until 11:30pm (yup, we're old folk, so that's late), when we could have been home by 10:30 if they had put Dave on at 8pm…
The only good news (not counting the concert itself) about Blend is that they didn't get a dime of our money, even though we started out wanting to support the place. We wanted to have dinner there, but I ended up eating at Quiznos. I wanted to drink there, but ended up happily passing (even though waitresses were serving people drinks from the bar at the seats). I simply was happy not to give them any more of my money, even if it meant missing out on a chocolate martini. 😉
</rant>