Send to Kindle
Last night was our sixth time attending the CMA Song Writers Series at Joe's Pub. Tonight will be our seventh. 😉
We've enjoyed every single rendition, including last night. As I've written before, the performance abilities of the multitude of writers can be quite varied. Some are quite raw, while a few are close to professional-level performers. Last time, we missed a real professional, Josh Turner, who only appeared in the 9:30pm show, while we attended the 6:30 one.
Last night, we didn't miss out. Joining the regularly scheduled writers was Craig Morgan, a superstar in his own right (both as a writer and as a performer). Just this past week, he was inducted as the newest member of the Grand Ole Opry!
Sitting left-to-right on the stage: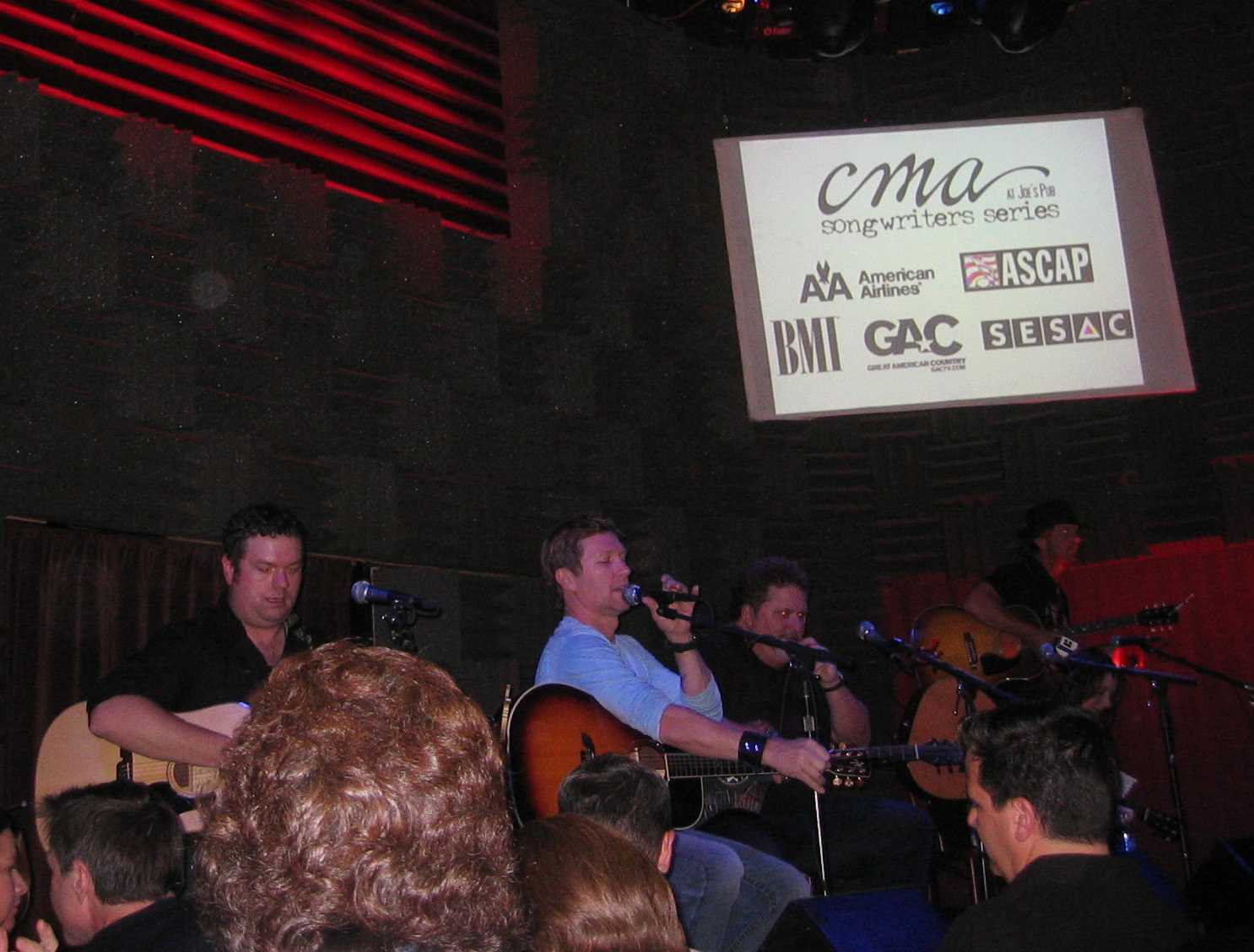 Mike Rogers is the head of Craig Morgan's band, playing a number of instruments (normally). Last night, he was there to play guitar with Craig (though he took some incredible leads when supporting some of the others on the stage as well). Mike's guitar playing is star quality (after all, that's what he does for a living, as he's not the typical songwriter that appears in these shows). In addition, his harmonies with Craig were simply outstanding.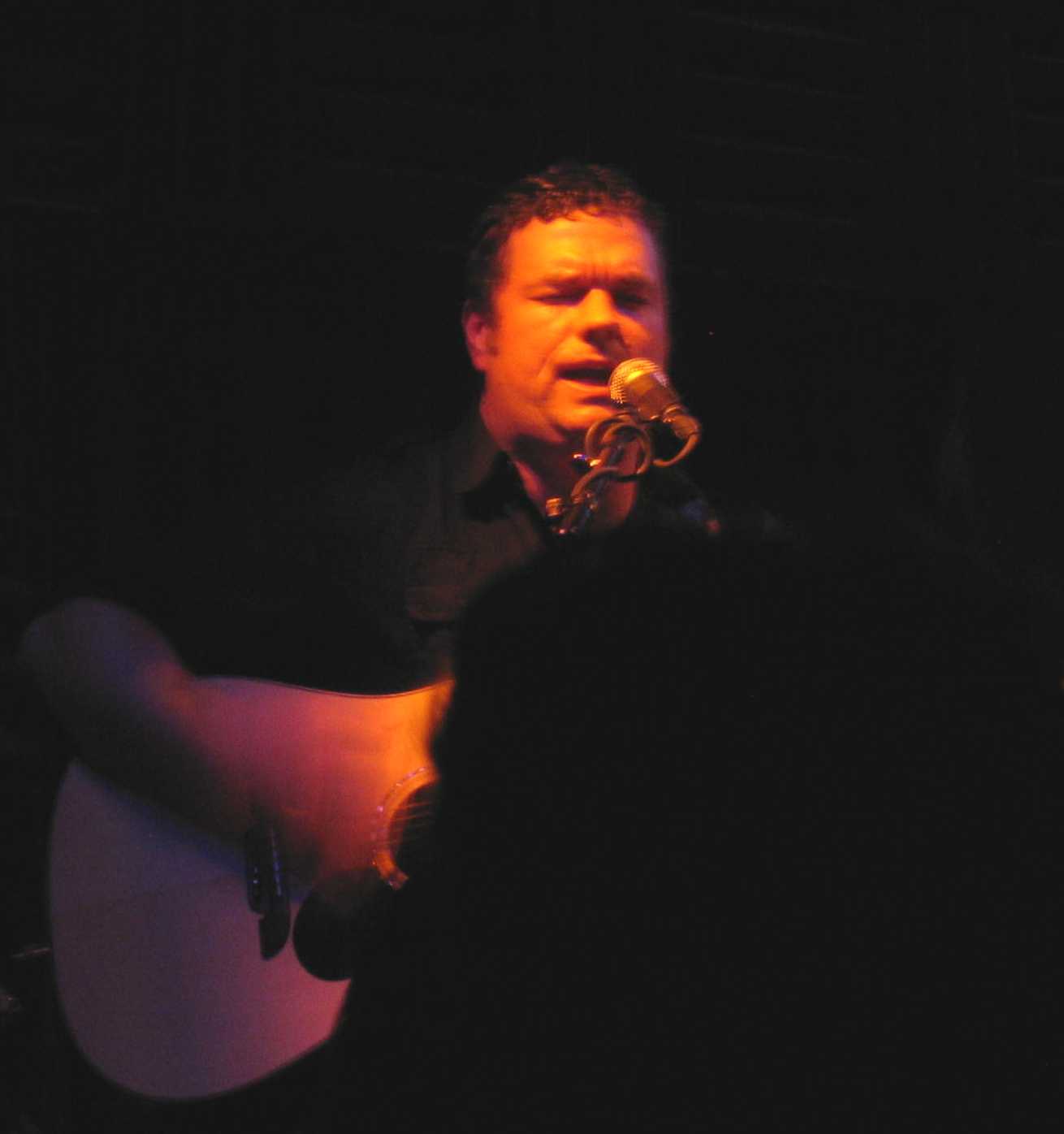 Craig Morgan was in town doing the Today Show on NBC in the morning. Lucky for all of us, since he would normally be a solo headliner in a much larger venue than Joe's Pub. His voice is silky smooth, with tremendous range. He's delightful interacting with the crowd, and there was zero sense of a swelled head, given his recent induction into the Grand Ole Opry, or his otherwise considerable stardom compared to the rest of the people he shared the stage with.
Oh, and did I mention, he's a great songwriter, and therefore fully deserves to share the stage purely as a songwriter? I already mentioned Mike Rogers above, but the fact that Craig brought Mike along made for a super-professional performance whenever it was Craig's turn. The two of them sing beautifully together, and Mike is a superb guitarist.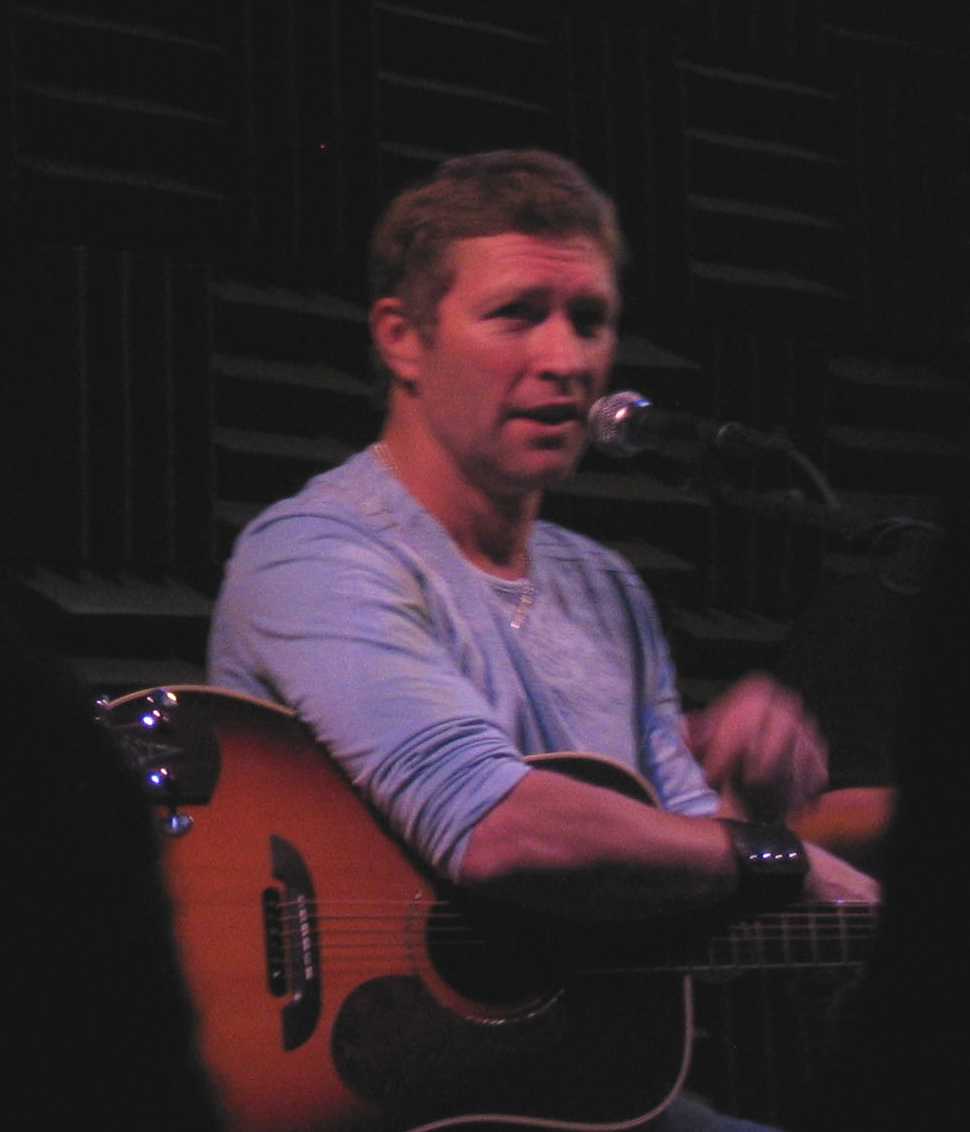 Bob DiPiero held court in the middle, as he always does. He's a natural, and always has the crowd (and the rest of the writers) in stiches throughout the show. Since he's at every show, some of the schtick is a little repetitious. That said, it's delivered perfectly, and the crowd eats it up every time, so we enjoy it over and over as well.
Likewise, while Bob has a large repertoire to select from, he has a handful of mega-hits, and he plays the same five songs at every show. Again, it's possibe that he would be skinned alive by the crowd if he didn't play them, so I completely understand. We too tap and clap along each time, because they are great songs.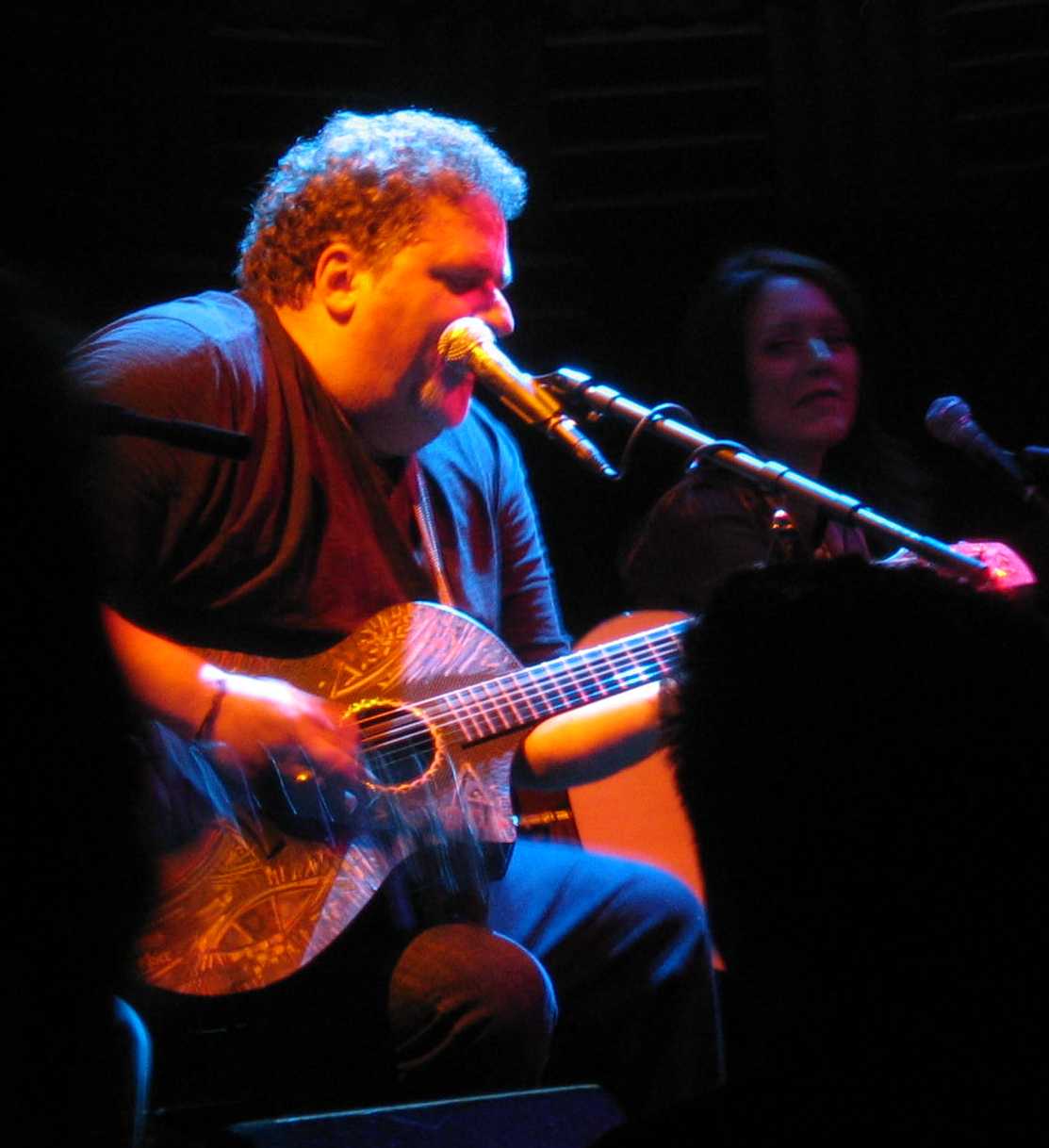 Hillary Lindsey was the one female on stage last night. She defines the enigma that is the music business to us. Her songwriting is incredible, both alone and in collaboration with others. While her guitar playing is weak (but acceptable), her voice is as good as it gets, and her performance (sharing the true emotion of various parts of the songs) was as good as it gets as well. So, why is she not a superstar performer in her own right?
I don't know the answer to these kinds of mysteries. Carrie Underwood (who is an extraordinary performer) doesn't play an instrument on stage. She simply has a stunning voice. So does Hillary. Carrie is gorgeous (that doesn't hurt when you want to draw a crowd). Hillary is extremely attractive as well, and clearly didn't have (or need!) a team of stylists and makeup artists to prepare her for this show. Perhaps she's simply not interested in being a full-time performer. I wish I knew the answers to these types of questions…
She added wonderful harmonies to songs that the other writers sang, making her overall contribution to last night's show outstanding!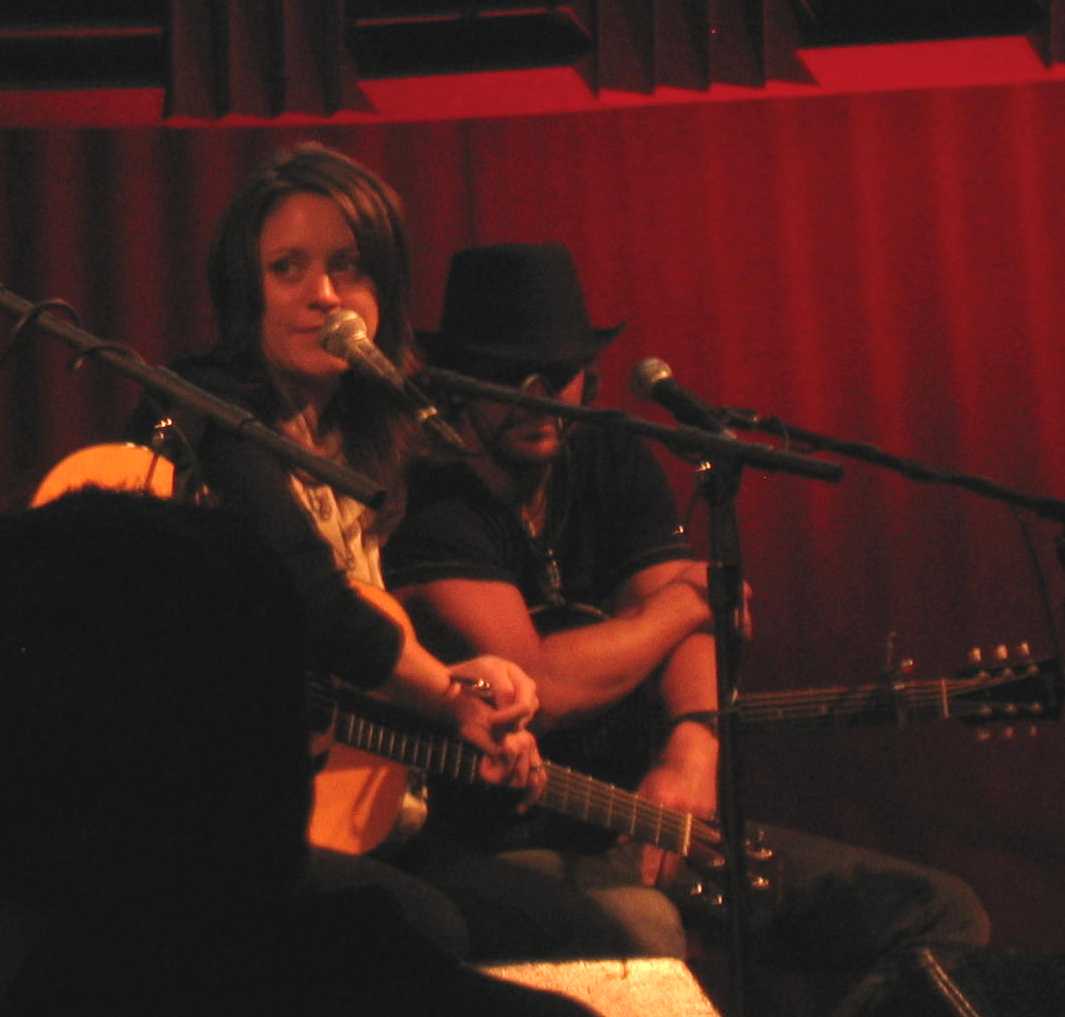 Brett James sat on the far-right of the stage. He too has an excellent voice, plays the guitar reasonably well, and has a terrific stage presence. He too is a prolific songwriter with a number of top hits to his credit. He too writes well alone and in collaboration. What was particularly interesting is that he specifically collaborates with Hillary Lindsey, many times, for many years.
They co-wrote Jesus Take The Wheel, Carrie Underwood's first smash hit! On his Wikipedia page, you can see a number of other great songs he's written (or co-written), including Blessed (with Hillary Lindsey) and Who I Am (with Jessica Andrews, who made the song a #1 hit).
What made last night a treat, is that since Hillary and Brett co-wrote a number of the songs each performed, they were able to sing stunning harmonies on them as well (Jesus Take The Wheel was but one example).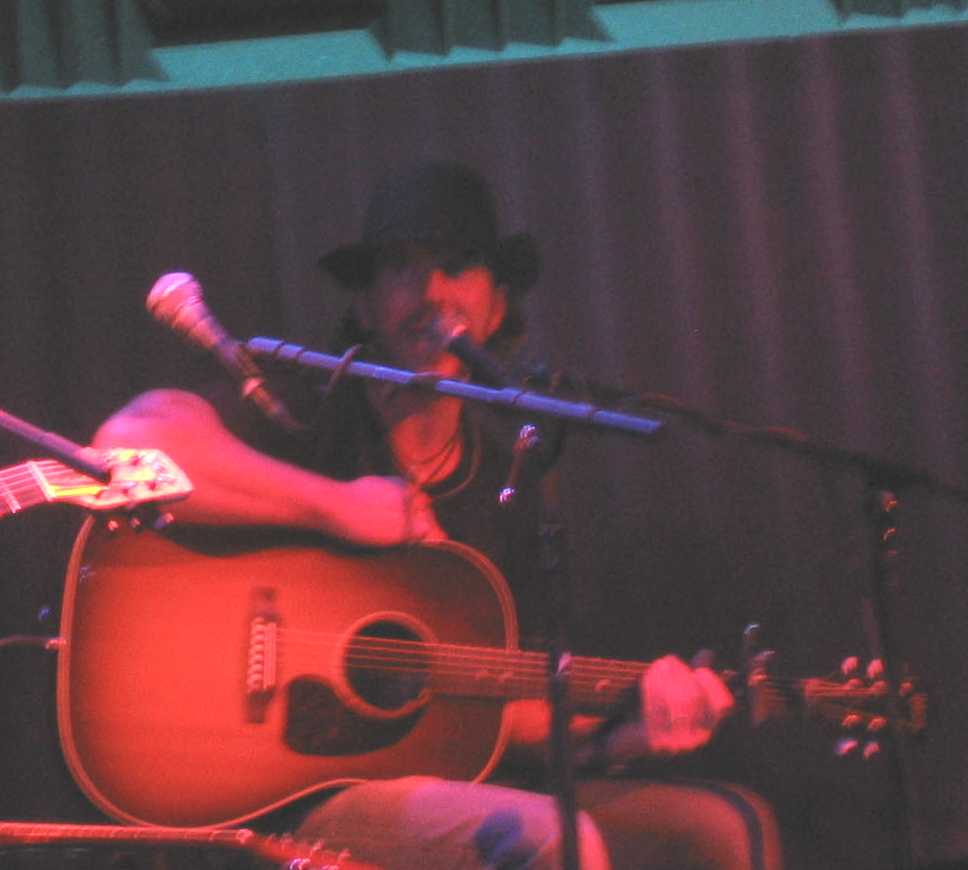 So, while we've truly enjoyed every show, and are looking forward to tonight's performance as well, last night was definitely special, in particular due to Craig Morgan and Hillary Lindsey! Thanks to all five performers for making last night very memorable!
They were on stage for just under two hours including a rousing one-song encore. After the show, Lois sprinted to the back to tell Hillary how much she enjoyed and was moved by her performance (and songs in general). She snapped this photo of Hillary while waiting patiently, and then indeed got to share her thoughts directly with Hillary.